Délinquance à l'adolescence
Comprendre, évaluer, intervenir
The English version of this site only contains a few pages.
Please switch to the French version to view this page by clicking this link:
Français
Visit Marc Alain's page.
Visit Catherine Arseneault's page.
Visit Julie Carpentier's page.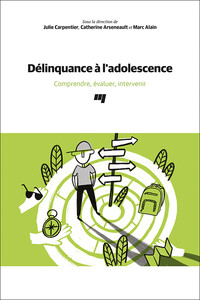 Carpentier, J., Arseneault, C. & Alain, M. (2022) Délinquance à l'adolescence : Comprendre, évaluer, intervenir. Presses de l'Université du Québec.
Back